←
→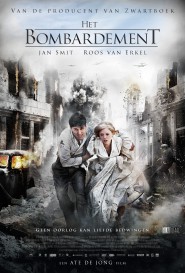 The Blitz
Rotterdam, may 1940. Young delivery boy Vincent de Graaf has a chance meeting with upper class Eva von Heerle. She's the daughter of rich Germans who are on the run for the nazis. He is a working class kid doing all kind of odd jobs in Rotterdam. She's on the verge of marrying a rich industrialist, not for love but to save her family. He wants to go to America to help his sick brother. But Vincent falls in love with Eva, and she falls in love with him. They both know only a miracle can keep them together. Or destiny.
Then Hitler's army crosses the border?
Index
The making off
teaser
Songtrack for the movie
Regie
Ate de Jong
Cast
Jan Smit - Vincent
Roos van Erkel - Eva
Scenario
Ate de Jong en Paul Ruven
Casting
Kemna Casting
Producenten
San Fu Maltha, René Huybrechtse, Paul Ruven
Coproducenten
In-Soo Radstake, Marc Waltman
Creative producer
Els Rientjes
Executive producers
Adrian Politowski, Gilles Waterkeyn, Willem Pruijssers, Jan Vrints, Peter Kales
Associate producer
Iván Márk, Judith Csernai
Director of photography
Gábor Szabó HSC
Production design
Hubert Pouille
Montage
Herman P. Koerts NCE
Muziek
Fons Merkies
Uitvoerend producent
Niko Post
Geluid
Antoin Cox
Sound design
Srdjan Kurpjel
Make-up
Frank Vanwolleghem
Kostuumontwerp
Ann Lauwerys, Catherine van Brée
more credits to follow soon
Much has been written about THE BLITZ. This is only the tip of the ice-berg.