←
→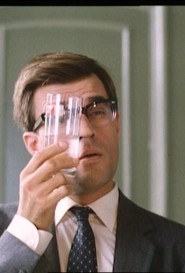 Een Vlucht Regenwulpen
Informatie over Een vlucht regenwulpen.
Maarten is 33 jaar oud, succesvol in zijn werk, lief voor zijn zieke oude moeder. Maar hij is nog nooit verliefd geweest op een vrouw, laat staan het bed gedeeld. Dan krijgt hij een droom: hij krijgt nog 7 dagen om met een vrouw naar bed te gaan of hij zal sterven. Onzin, denkt Maarten eerst. Al snel twijfelt hij en wordt de doem steeds meer waarheid.
Director - Ate de Jong
Producer - Matthijs van Heyningen
Camera - Paul van den Bos
(English) A variety of articles printed around release time of the movie.