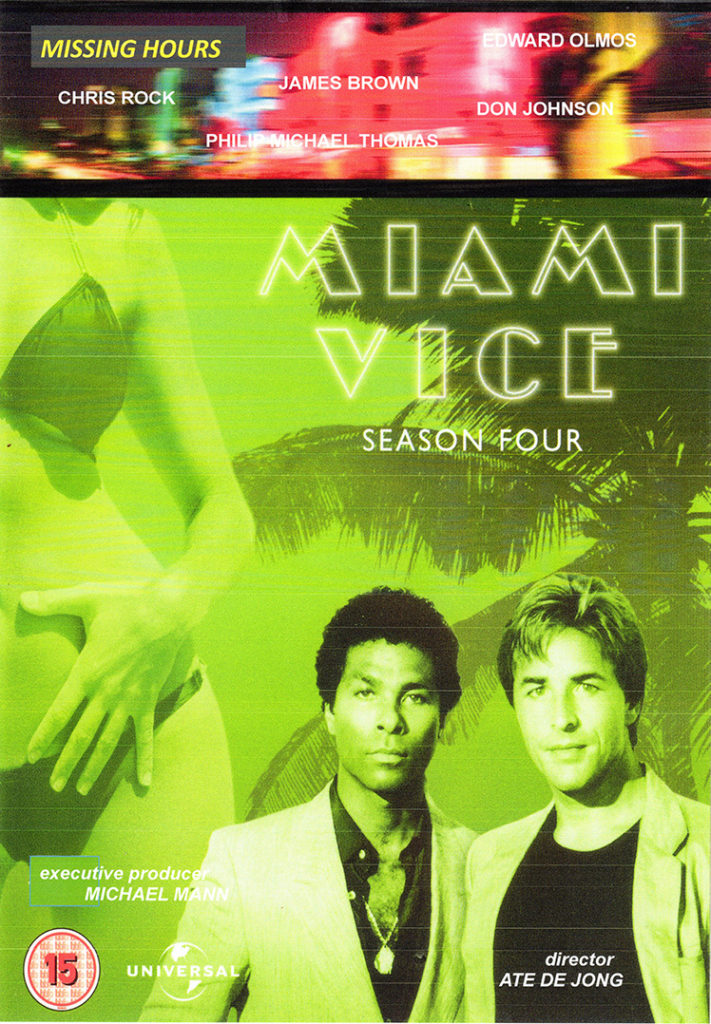 An episode from the 4th season of the American hit series MIAMI VICE.
MISSING HOURS stars Don Johnson and Philip Michael Thomas. The episode is directed by Ate de Jong. Guest stars are James Brown – the godfather of soul, and a cracking young Chris Rock.
The story in MISSING HOURS is as unusual as it is intriguing. Alien sightings lead to murder and the Vice detectives have to solve it all. Both hailed as the most unique Miami Vice and the weirdest ever.